Post by Jeff, Product Manager for Drivemode
Hello Drivemoders! We've made some recent changes to Drivemode for Android and we wanted to share with you some details about the updates as well as a glimpse at some future features we're working on.
New Dashboard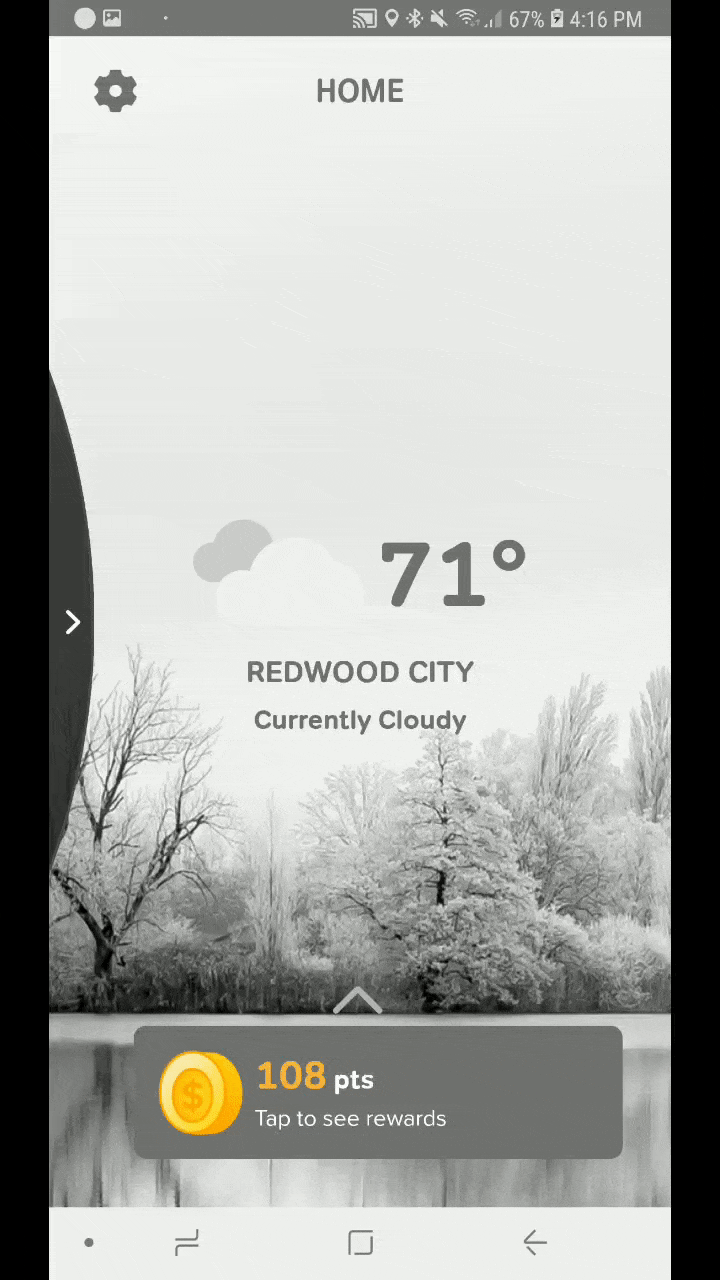 Welcome to the new Drivemode dashboard! Our goal was to simplify the Dashboard while still keeping your Notifications accessible. Under the previous version of the dashboard, Drivemode had a failing performance grade in the app store!
Simplifying the widgets (clock, speedometer, etc.) has allowed us to speed up the transitions and overall performance. So the bigger winner here is better performance, especially for folks who aren't using the latest high-end devices.
Drivemode Performance Improvement (lower is better)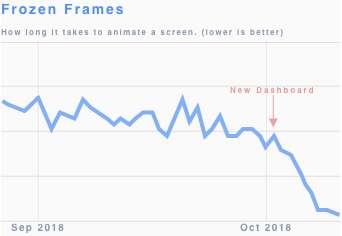 "From Yikes to Yay"
Now Drivemode is working much better for a wider set of phones.
Customizing the Dashboard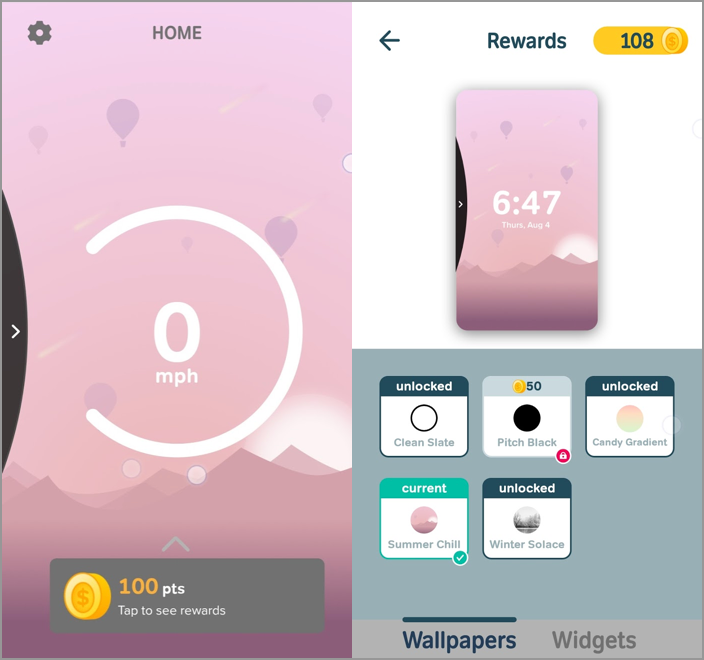 In simplifying the dashboard we needed to ensure most of the backgrounds were still available. This was an opportunity to make the dashboard more customizable, so now you can choose the background and color theme you want.
To do so, head into the Garage, where you'll find the Shop. You can also long press on the Home screen as a shortcut. In the Shop you can change your colors, Home screen widget, and background. Not all of our previous Dashboard screens have made it into the Shop yet but we do hope to bring back old ones and add new ones, as performance allows.
From Miles to Points
Whenever you drive you're now earning "Points" which can be used to customize or add features to Drivemode, including which feature or background you want.
For those of you that have used Drivemode for a while, you'll see many similarities with earning "Miles." Currently, earning Points is the same as earning Miles, one point per mile driven.
Points are just small rewards here and there for driving with our app.
Current Fixes in the Works
Our team is constantly at work fixing bugs, adding design improvements, and incorporating the great feedback we get. Here's a quick list of some issues we're prioritizing:
Tutorial (the Blue Circle) Keep Showing Up

: We put in a fix for this yesterday!

Drop me a note

if you've updated and it's still floating around out there for you.

Hard to Swipe Around the Shop

: We put in 2 fixes for this in the past week and it should be resolved.

"I used to have the speedometer and now it's gone"

: First, check the shop and see if you're able to buy and enable it from there. If you used to have it and don't have the points to buy it, let me know via the in-app feedback button.

"Jeff, it's Auto-launching randomly!"

: We are deep into addressing this right now. Google made changes to some algorithms which help us determine if you're driving. We're adapting how we handle those algorithms and are working to get a fix out ASAP.
Future Glimpse ?
(sunglasses optional, but recommended)
I'd also like to share with you a few areas we're continuing to explore and build out.
Voice Commands!
Voice is a big part of Drivemode and our mission to reduce distraction while driving. We'd love everything to be voice controlled, but the reality of voice control doesn't quite live up to the hype. Phone microphones are of varying quality, the inside of our cars can be noisy (especially with a few kids and a Raffi CD on loop), and the technology itself just isn't quite there yet.
However, I'm optimistic about voice commands. They can be a fantastic tool in certain situations. We will continue to integrate voice commands into Drivemode whenever they are the best way to eliminate distraction.
Recommendations
Another way to reduce distraction is to minimize the time spent digging through menus for the hundreds of apps, contacts, and notifications you get.  We want to make only the most relevant ones accessible at the right time of day and ensure you can optimize your recommendations.
How's My Driving?
Over the years we've seen a growing interest in understanding how you and your loved ones drive. Driver safety isn't just about not texting, it's also about how the driver operates the vehicle. Do I accelerate too hard? How many trips am I taking? Should I ease off the brakes a bit? We're working on ways to help drivers better understand how they drive, with information about their actual time behind the wheel.
We've driven a long way together in building Drivemode. A special shoutout to our passionate users and folks in the community who tirelessly offer help, critical feedback, and suggestions. Let's keep brainstorming, improving Drivemode, and learning how we can reduce distraction to make the roads a happier, safer place.
-Jeff
P.S. Join me and other Drivemoders in our
Community
!