REDWOOD CITY, CA, October 16, 2018 – Drivemode, developer of a mobile-based connected car platform founded by entrepreneurs from Zipcar and Tesla Motors, today announced the release of Drivemode Dash, a safe driving app designed for iOS users, available for download at drivemo.de/dash.
"Using the most popular features of Drivemode for Android, we have designed a safe driving app with the precision and simplicity iOS users expect," said Drivemode Co-Founder and CEO Yo Koga, who previously led Zipcar's international strategy and corporate development. "Drivemode Dash combines the cleanest interface optimized for driving with the fastest way to move easily between calling, navigation, playing music, and messaging."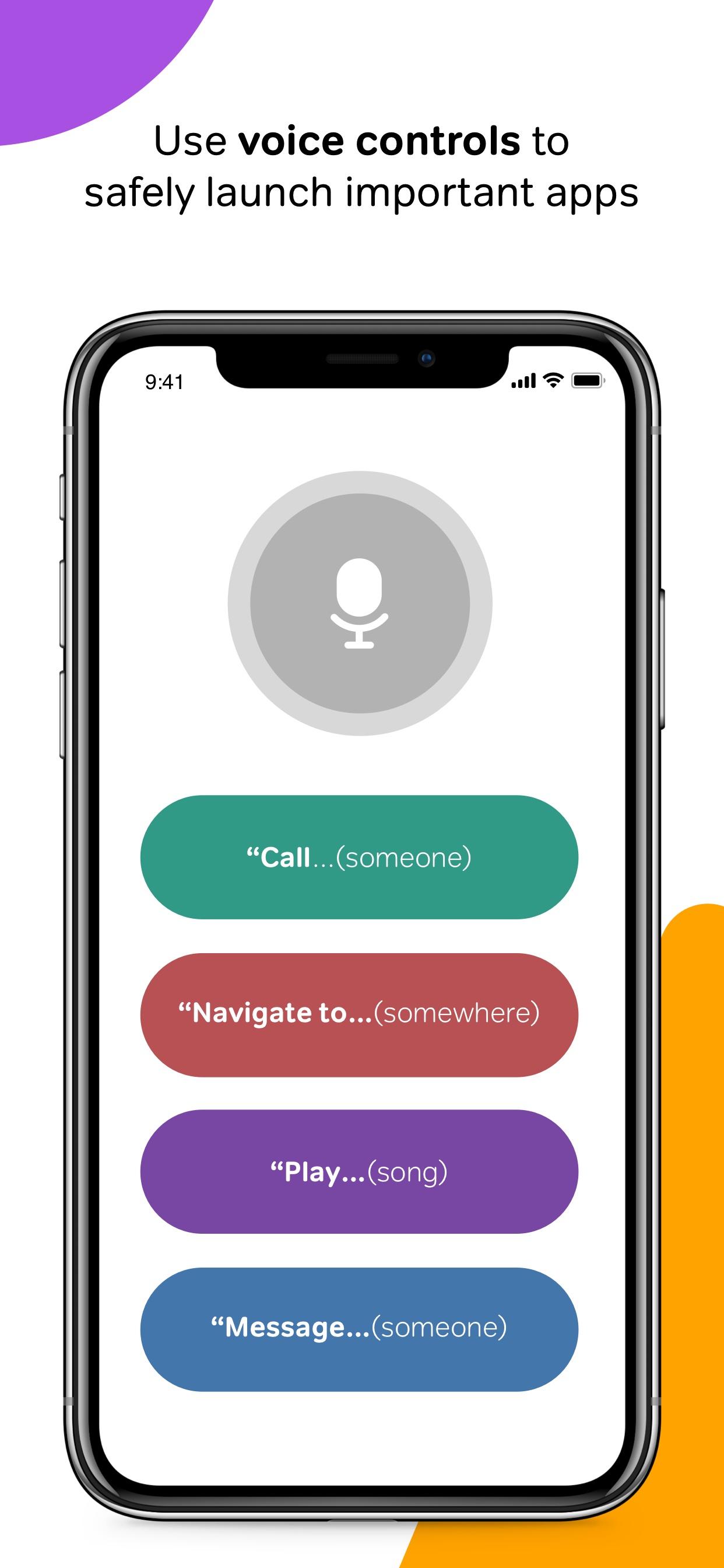 Designed and developed to adhere to National Highway Traffic Safety Administration safety guidelines for driving apps, Drivemode Dash provides one simplified dashboard from which drivers can safely access their most important apps, without the limitations of onboard automotive technology systems. Koga said, "The threat posed by distracted driving is worse than when Drivemode launched four years ago, given the number of apps and the range of technology now available. With more people glued to their devices than ever before, lawmakers are enforcing harsher penalties for phone use while behind the wheel. Drivemode aims to be part of the solution. We want to strike a balance between enabling drivers to use the tech they need while driving, and ensuring roadways stay safe for everyone."
HK Ueda, Co-Founder and Head of Business Development for Drivemode who previously led product management for Tesla's Model S said, "The new iOS functionality expands Drivemode's technology solutions for enterprise and transportation fleets looking to leverage platform-agnostic data analysis and improve safety for their drivers. Our partnerships with Panasonic and Honda have contributed to our enterprise growth and we look forward to more opportunities with companies seeking data trends, hardware integrations, or automotive insights."
Drivemode's Android App has 2.5 million downloads in 150 countries. Unlike competitor driving apps, Drivemode supports the largest number of messaging, music, and navigation apps with interfaces designed specifically for driving safety. Drivemode integrates the popular apps that drivers are already using, rather than restricting drivers to proprietary apps they may not want to integrate.
"We have consistently innovated to always have the best, safest experience for the driver. This includes supporting a variety of hardware, voice technologies, and glanceable interfaces," said Co-Founder and Product Manager Jeff Standard. "Through our users and driver behavioral data, we deeply understand the driver experience. This enables us to predict changes in driver behavior and technology usage to ensure our software stays ahead of driver needs. We are thrilled to now bring this innovation to iOS users."
Features of Drivemode Dash
Drivemode Dash simplifies how you use your phone while driving. With a streamlined interface to safely access your favorite applications, voice-enabled commands and large buttons let you to focus on driving.
Speak to send a text, place a call, start navigation or play music

Voice search destinations and contacts

Access navigation through Google Maps, Apple Maps or Waze

Add favorite destinations and contacts for easy searching

Automatically connect to Apple Music
Use Drivemode Dash to easily upgrade your current car to a smarter car, for rental or loaner cars, and to keep your preferences consistent from vehicle to vehicle. Commuters, professional or part-time drivers, car-sharers, and road-trippers can all make Drivemode part of a better, safer driving experience. Drivemode is an automotive-grade interface designed and developed to adhere to National Highway Traffic Safety Administration safety guidelines for driving apps.
SaveSave
SaveSave
SaveSave
SaveSave
SaveSave
SaveSave
SaveSave
SaveSave
SaveSave
SaveSave