As part of their holiday featuring tradition, Google Play is currently showcasing Drivemode as a valuable app for this time of year. Driving to see friends and family is always part of the holidays, so we've added delightful winter-inspired features throughout Drivemode to celebrate the season while making holiday driving safer.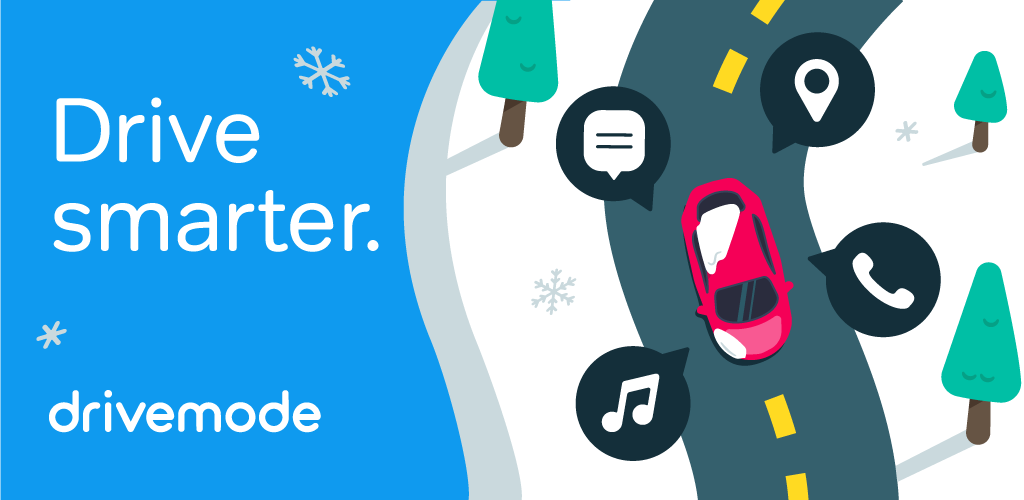 Our recently-added Location Sharing feature is ideal to use during holiday driving. More people are on the road during the holidays, trying to get home or to airports, adding stress and anxiety to everyone's drive. Winter weather, slippery roads, and low visibility can also add a lot of time to driving schedules. Quickly and safely send your location to a contact using our location sharing feature, and loved ones will be much happier knowing where you are and when they can expect you.
Here are some recent driver reviews.
Excellent application. It auto detects when you are driving. Can pick up calls by simply saying 'answer'. Detects your voice in the 1st attempt itself. So many wonderful features. __ Love the clean UI. Simple and customisable. One of the best driving related apps in town. __ Awesome app! Not sure how I ever lived without it. Makes driving so much safer for me without all the distractions and yet you are still able to stay in contact should an emergency arise.
If you have feedback you'd like to share with us, visit our Google+ page and let us know your ideas. We hope you all have happy and safe holidays!
SaveSave
SaveSave
SaveSave
SaveSave
SaveSave
SaveSave
SaveSave
SaveSave
SaveSave
SaveSave